No Belts
no trophies
no gimmicks
No excuses
JUST RESULTS
fitness with purpose
A rigorous personal fitness program designed to enhance strength and athleticism. Inspired by martial arts and informed by biomechanics, Nabard offers a unique approach to functional fitness. Personalized for each Individual.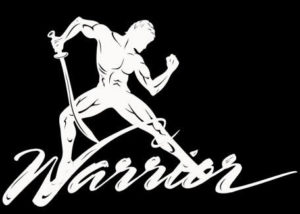 Calvin Nguyen
Product Management
Joseph Fleming
Brand Expert
Nabard employs Master Safakhoo's survival strategies to prepare students for real life situations.
Beginners
To deal with conflict in the face of pain, the mind must be trained to guide the body with confidence and resolution. Grandmaster Safakhoo has developed a regimen to enhance and increase resistance to pain. While sparring class prepares students for real life situations, pain resistance training enhances their performance.
Kids
As a parent, you know that it takes hard work and discipline to make it in this world.
You want your children to embrace the values which you uphold. Nabard Combat training can help you and your child. It is imperative that children learn a strong sense of discipline, control, and self-confidence. The Academy of Nabard trains children in true martial art principles and does not promote a false sense of security. At our school of martial arts, your child will be challenged to reach levels of extraordinary achievement including goals of physical fitness and realistic forms of self-defense. As a responsible parent, you can make a powerful decision to transform your child's life. It is time to experience the fitness level and self-defense skills that your child deserves.
Nabard For Kids Program is designed to develop character by focusing on helping children maintain positive attitudes throughout disciplined training.
Women
Personal safety has become the greatest factor in determining the quality of a woman's life. As a woman, You want to fight back!
For decades, women of all ages have trusted Safakhoo's training method to defend them in a violent situation. Nabard provides you with the most practical and realistic way to use the strategies needed to survive. Start training with us to discover your inner power to stand up for yourself and family, and keep violence from casting a shadow on your life.
If you are considering learning self defense, you may have already experienced a violent crime or you have honestly asked yourself, "What would I do in a violent situation?" Perhaps you have realized that having a gun or any weapon may not be the self-protection you need. You may never have time to reach for the weapon at the crucial moment.
Fear of violent crime has been changing the way women live. As a woman, you are aware that assaults such as beating, stabbing, rape, or murder can happen to you as it has happened to many others.
over 40
EXERCISE and Good Nutrition!
At Nabard Academy you will find the most exciting exercise available. There is nothing boring about Nabard. With choices ranging from martial-arts forms, weapons, sparring, cross-country, Log Training, meditation, and a motivational running club, you can get involved as much as your schedule and energy permits.
Discover what other people ranging in age from 14-65 years have discovered; a mentally and physically challenging routine!
Master safakhoo
Grandmaster Safakhoo has dedicated his life to deciphering the "science" of combat rather than merely its movements; these efforts are evident in the techniques of Nabard. At a very young age Safakhoo attended martial arts schools. As his education progressed so did his interest in the historical aspect of martial art practices. Using the experience he had gained from martial arts, he began to look into the reason behind the actions and applications he had been taught.
INVENTIONS
In his many years of teaching in Florida, Master Safakhoo has contributed innovative solutions to the specific fitness needs of martial artists.
Safakhoo's inventions include the Universal Training Device (UTD), the Triflex stretching device, Nabard Fitness, and numerous improvements upon traditional martial-art training devices.
Many of his inventions have enjoyed years of successful employ as the preferred devices of Nabard practitioners, and his latest achievement, Nabard Fitness, is quickly becoming a fitness sensation.
PRESS
Nabard Fitness in the news